3 tags
Engagement: Melissa & Jacob
She also wore her soon-to-be mother-in-laws wedding gown. I loved the history behind this gown. During our part two, Melissa will be wearing Jacob's great grandmother's dress…….can't wait.  
5 tags
The Phoenix*
The entire room stood in silence as Meera (editor of Fusia Magazine) recounted the struggles she went through to get to this point. Her eyes welled up as she explained to us why she spent so much of her maternity leave creating this magazine instead of spending it all on her new born son. She wanted to create the best world possible for him, a world where everyone is treated equally, a world where...
Ammara & Hassan's wedding Featured in Elegant...
Was absolutely thrilled to have this romantic and dreamy wedding featured in Elegant Wedding Magazine.  To see more images from their mid-summer wedding, have a look here : http://www.ovyian.com/midsummer-stroll
4 tags
A fairy tale...
Once upon a time… There was girl named Kirstyn and a boy named Marino and they lived in a kingdom far far away…just kidding they both live in Toronto. I met both Kirst and Marino through my husband, who seems to only know all the good people in the world.  They truly are a beautiful couple inside and out, and know exactly how to have a good time. It was a freezing cold sunny/cloudy...
4 tags
Engagement shoot inspiration outfit
In love with this Sabyasachi creation, summer can't come soon enough!
5 tags
Fashion creative: "Inner City Chic"
I recently did a personal creative with some very talented artists: Gaurav from CTC WEST and Shobana Lakavally from Amplified Soul , Odessa (stylist) and Zara (FORD models).   The idea behind it: "We just call them clothes". Most of us have a distinction between "INDIAN clothes" and "clothes". By working sarees into some inner city chic apparel, perhaps we...
Inspiration: Classic Black & White
Love this classic black and white image, and her beautiful Balenciaga wedding gown. Any brides interested in visiting the 1950's with me?
6 tags
A traditional Sri Lankan Hindu wedding
When I met Suhanya at her sister's wedding years ago, I was smitten.  She is a down-to-earth, happy-go-lucky, stylish person. So it only made sense that she would find someone like Thevaker, who is a "que sera sera" kind of guy. I was honoured when she asked me to capture her wedding memories. When I asked Suhanya to describe in one word what she expects from her wedding images, without thinking...
5 tags
Cottage Country: Autumn & Aaron
                                          Haliburton, Ontario On a brisk fall afternoon, with their dear family and friends, Autumn and Aaron said their "I do's".   Autumn is a cheery, blue eyed beaut, and Aaron is an easy going gentleman with big doe eyes that can probably get him out of a speeding ticket.  They both love spending time outdoors, by the water fishing (more so Aaron). So they...
9 tags
Stop and smell the roses...
Inspiration can strike anywhere, and this time it was at the Gardiner Museum. Walking through the galleries, I began to appreciate the thought that was put into displaying each piece of art. Not only were the artwork carefully curated to tell a story, they were strategically and tastefully placed in order for the audience to appreciate the art without any distractions. It dawned on me that we...
Happy Valentines Day
Share today with anyone/everyone you like, really really like or love. 
5 tags
6 tags
6 tags
8 tags
7 tags
6 tags
5 tags
6 tags
7 tags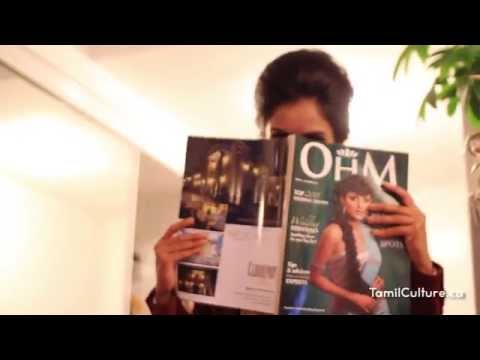 7 tags
6 tags
5 tags
9 tags
4 tags
5 tags
4 tags
4 tags